Who We Are
The Children's Aid Foundation of the District of Thunder Bay was established in 1985 by the Board of Directors of the Children's Aid Society to handle bequeaths and donations that had accumulated since the early 1970's. Shortly after the Foundation's inception, a large bequeath was provided to the Agency by the late Ms. Pearl Savas.
The generosity and thoughtfulness of our donors continues to provide the Foundation with the opportunity to generate a steady stream of financial resources for children and youth in need for many years to come.
Dedicated to the well being of our children, an essential goal of the Foundation is to give our children the skills and support they need to reach their full potential, recognize their dreams and enrich their lives.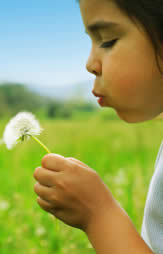 The Foundation Provides:
Tutoring
Sports Equipment
Music Lessons
Bursaries
Judo
Hockey
Skating
Skiing & Snowboarding
Bicycles
Girl Guides & Scouts
Tuition & Books
Dance Lessons
Therapeutic Toys
Driver's Ed Training
Computer Equipment
Soccer
and much, much more...
---
How You Can Help
Every dollar you donate goes towards helping a child achieve their potential and gives them the chance to be hopeful, proud and confident.
Donations are accepted at The Children's Aid Society or through the United Way Campaign's designated donation program.
Donations make a perfect birthday or Christmas gift —make a donation in honour of a friend, teacher or someone special.
In lieu of flowers, make a donation in memory of a loved one.
Your donation is tax deductible. Our Charitable Registration Number is 11926 4091 RR0001.
Please, give to the Children's Aid Foundation of the District of Thunder Bay today.
---
Foundation Brochure
Download a copy of the brochure for our foundation below:
---
Foundation Bursary Applications & Information